Bardessono Hotel and Spa
Tucked away in the serene hills of Napa Valley, Bardessono Hotel & Spa erases the lines traditionally drawn between sustainability and luxury.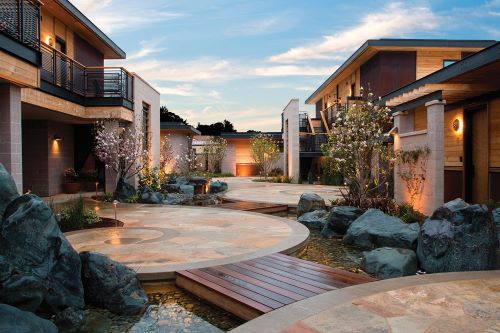 Because of the thoughtful design of its structures and grounds, this 62-room resort is one of only a few hotels in the United States that have been awarded LEED Platinum certification. This is the highest Leadership in Energy and Environmental Design certification there is. The designers accomplished this by strategically sourcing materials used in the site's construction, and carefully minimizing the complex's day-to-day burden on the environment.
Recycled Materials
Instead of constructing Bardessono from entirely new materials, the designers opted to use as many reclaimed materials for the hotel as possible. One example of this is with the use of reclaimed Tufa Limestone throughout the property. This stone, quarried over 80 years ago, was originally used in the Bardessono family's original Napa Valley home. Several decades later, the family recycled the stone and used it in a wine and produce cellar. Since then, the Bardessono's have recut the stone and given it new life once again. The Limestone is now used throughout the hotel. Nowhere is this limestone more evident than at the front entrance, which the stone elegantly clads. In addition to the Tufa Limestone, over 100,000 square feet of reclaimed wood can also be found throughout the property.
Sustainable Every Day
While it's quite impressive how much of the hotel is made from recycled resources, what's perhaps more impressive is the attention to detail that went into making sure the hotel's everyday activities weren't an environmental burden. This is especially evident when it comes to reducing energy usage. One of the most energy-heavy activities of any hotel is the climate control of interior spaces. Because of this, Bardessono has taken many steps to reduce the need for artificial heating and cooling. One example of this is the hotel's underground geothermal system. This system uses the earth's constant temperature to help regulate the temperature of the hotel.
In addition to this, large windows allow in ample sunlight during the winter months to assist with heating the structures. Contrastingly, large overhangs offer cooling relief during the summer months.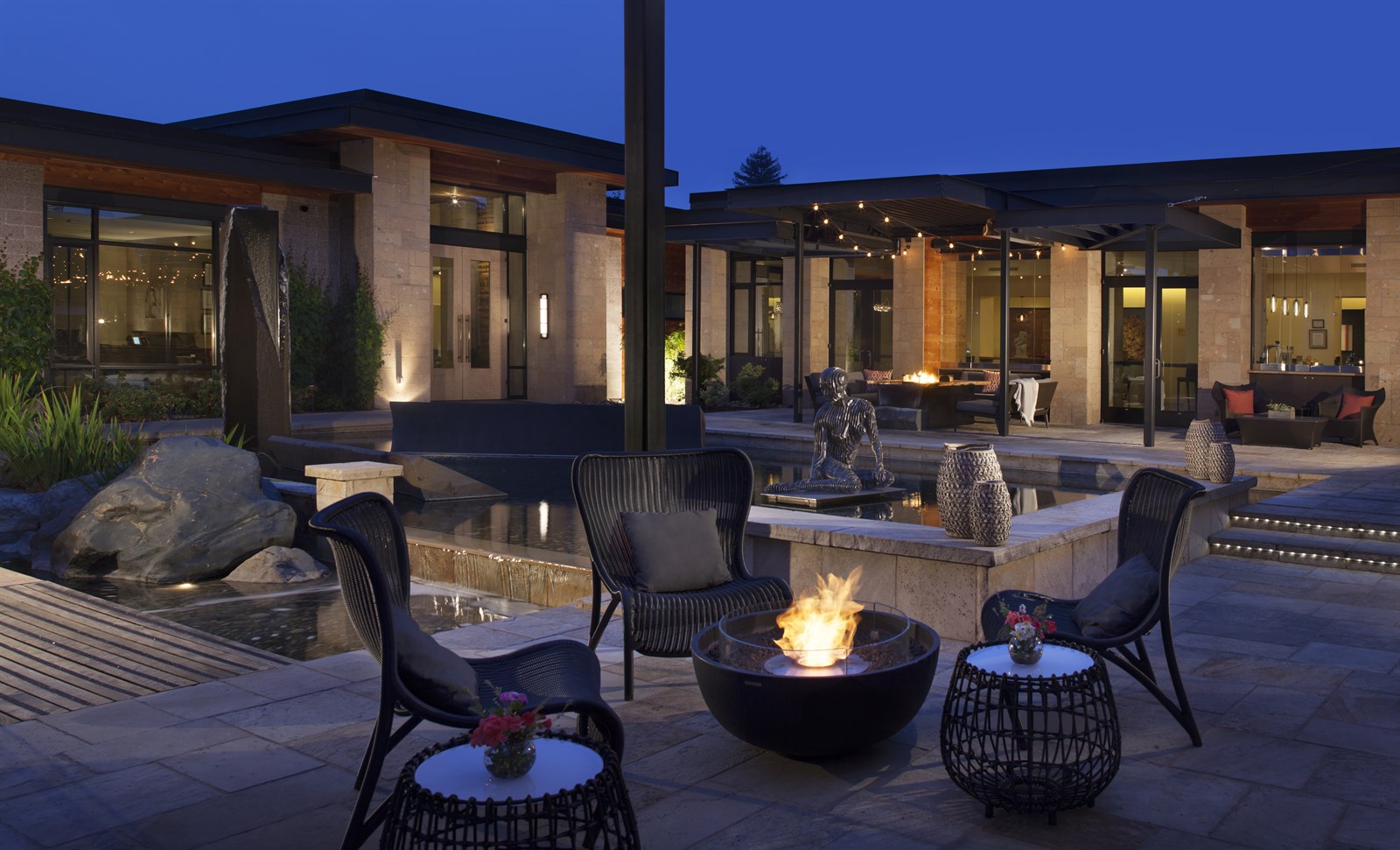 To top it all off, literally, are 940 highly efficient solar panels located on the hotel's rooftops.
Other efforts of Bardessono to limit its environmental impact include; using low-flow water fixtures, recycling wastewater for irrigation, planting of drought-resistant trees and shrubs, and composting food waste.
All in all, the Bardessono Hotel and Spa perfectly demonstrates the green ideals that Grow Modern wishes to highlight, and it is definitely on my list of places to visit.
If you enjoyed this blog article, don't forget to follow me by subscribing to my email list. It helps me out a lot!